A three-season sunroom is a blank canvas where you can unleash your creativity. However, the possibilities can be overwhelming, so here are some of our favorite looks to help you design your own three-season sunroom.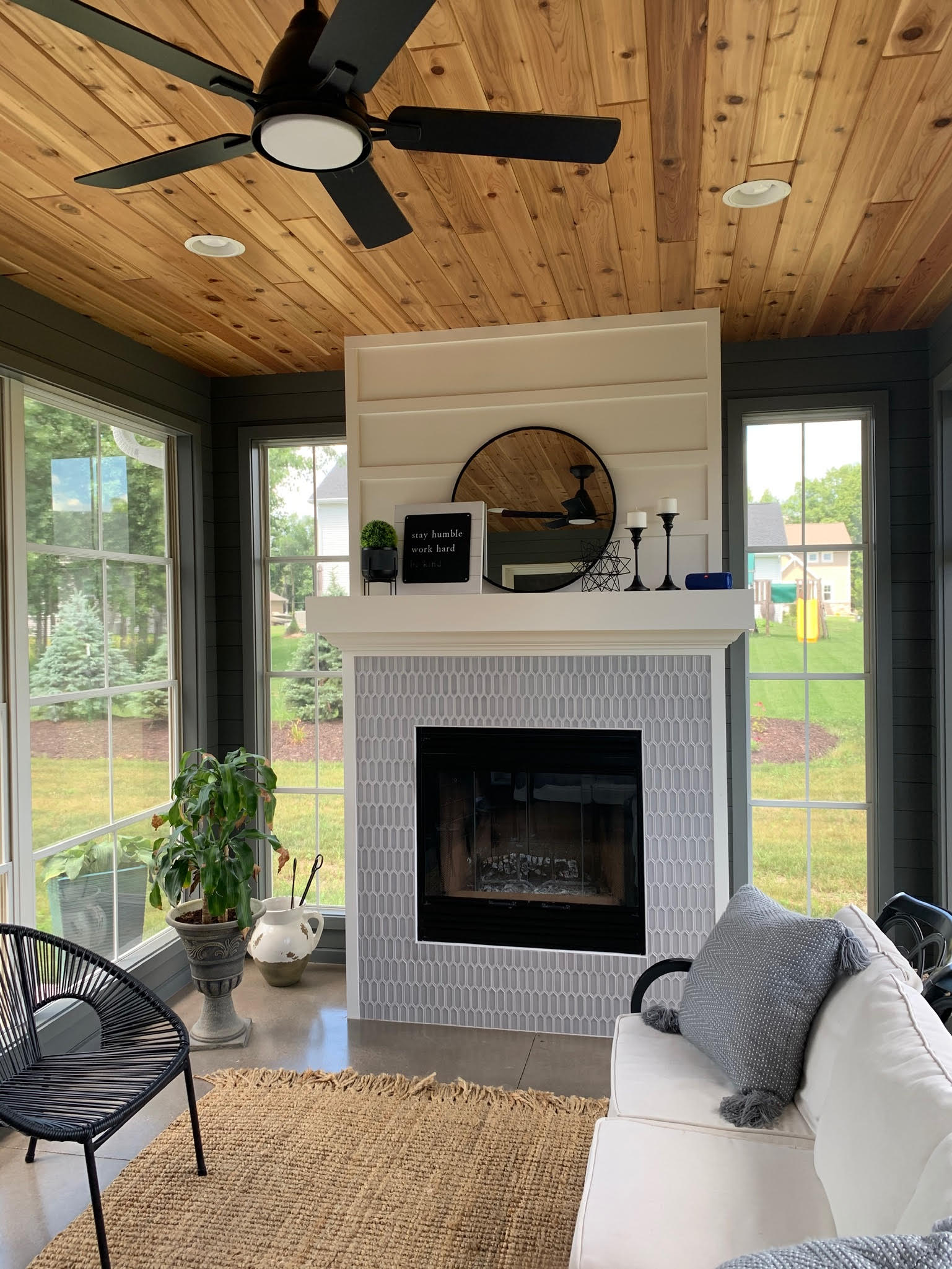 1) Adding a fireplace to your three-season sunroom
A fireplace adds a sense of elegance to any three-season sunroom. It functions as a striking centerpiece of the space. You can customize its hearth in many ways—from classic red brick to modern stone to countless other options. Fireplaces also let you use your three-season sunroom for more of the year; they can heat up the room to enable you to make the most of your space in the colder months. We love this white accented fireplace pictured above in this three-season sunroom!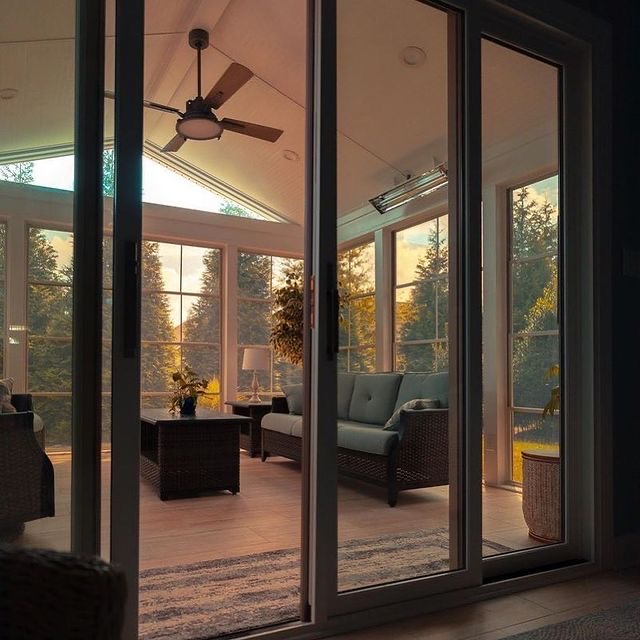 2) Adding a ceiling fan to your three-season sunroom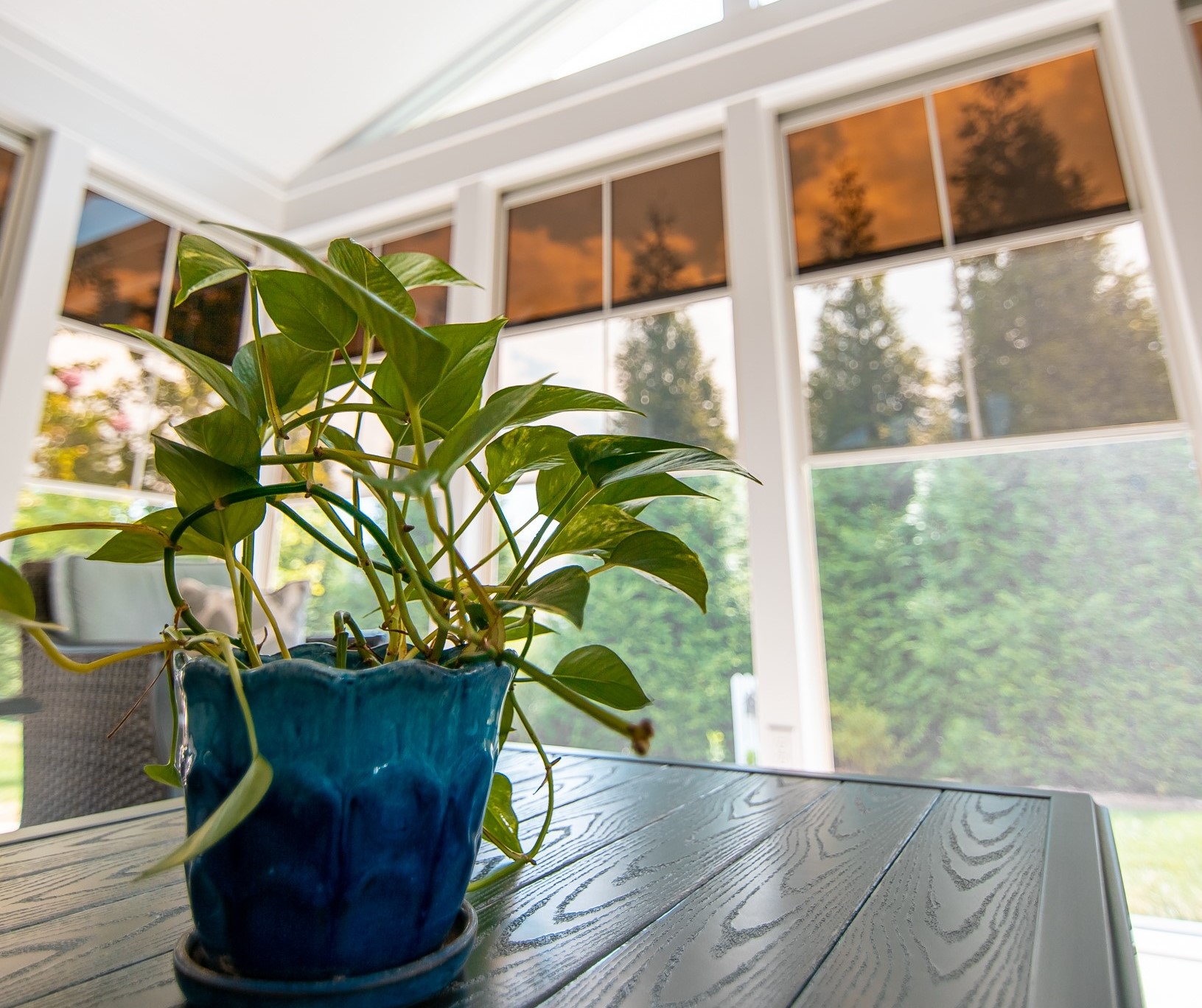 3) Adding plants to your three-season sunroom
Plants can thrive in three-season sunrooms, given the amount of sunlight that they receive in one. Many of our customers have a variety of plants in their sunrooms to augment the feeling of being outdoors. The term outdoor living space takes on a whole new meaning when you add a flare of nature in the room through plants. In addition to how they look, keeping plants in your three-season room could have health benefits. From an interior design and possibly even a health perspective, plants make a great addition to three-season sunrooms.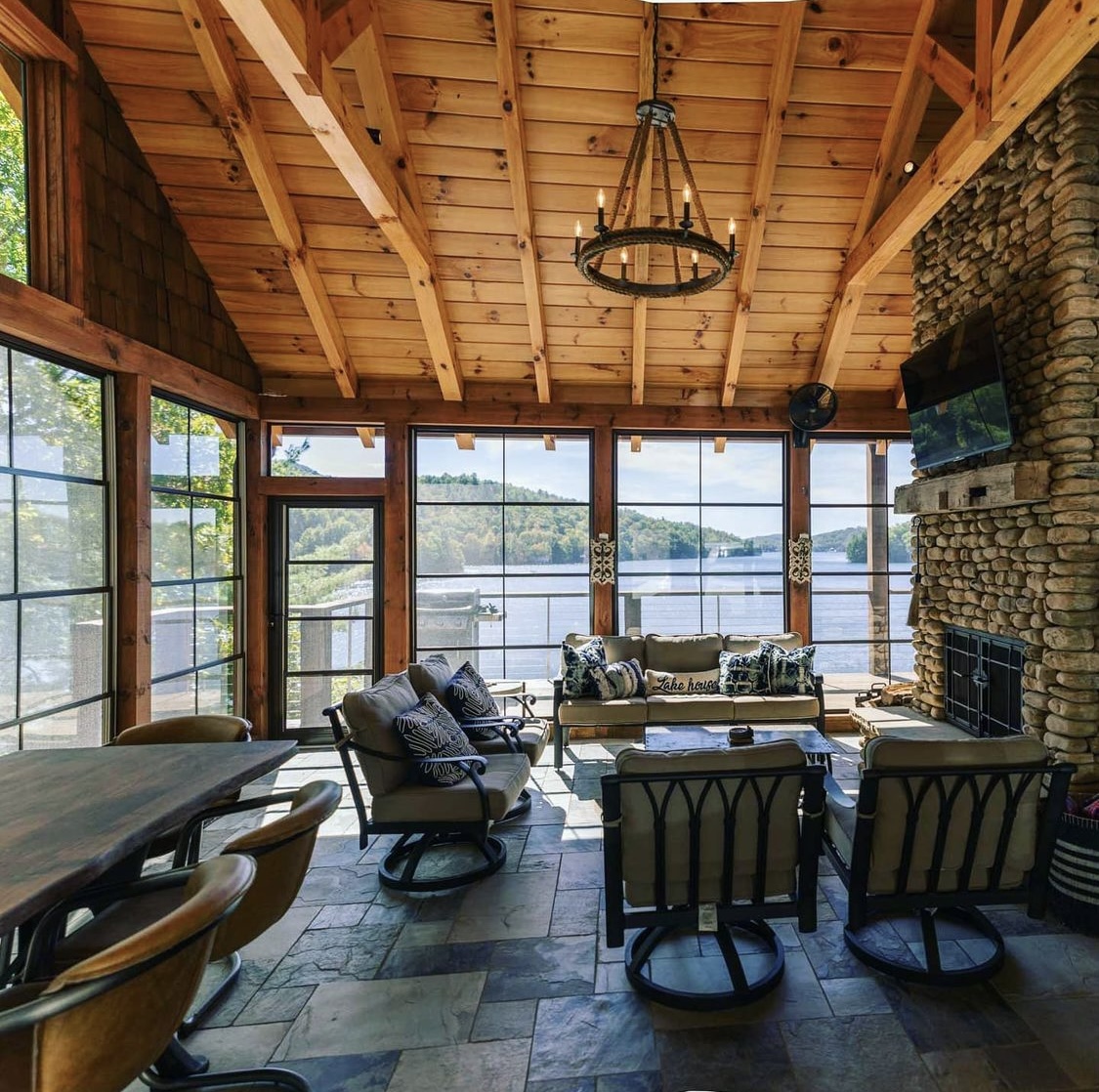 4) Adding a chandelier to your three-season sunroom
Chandeliers are an exquisite addition to three-season sunrooms. They are a great way to light up a three-season room in a classical way. Chandeliers make a three-season room feel more like a cohesive part of the interior of a home as if a living room and sunroom were combined. They are an elegant accent to any three-season sunroom. We love the simple but aesthetically pleasing chandelier in the three-season sunroom pictured above. It really brings the room together!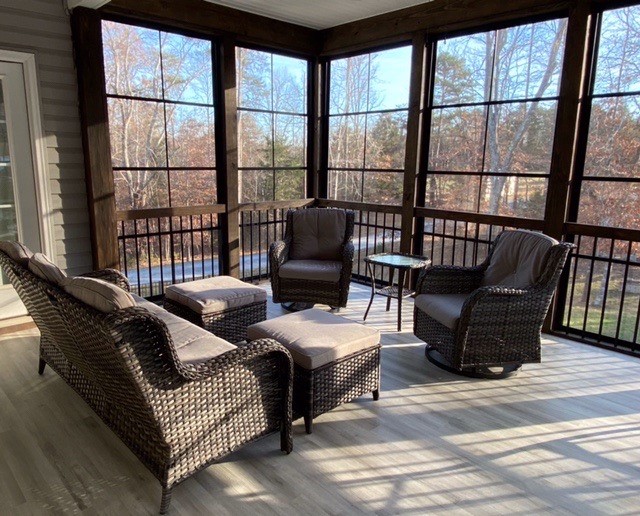 5) Adding wicker furniture to your three-season sunroom
Wicker furniture makes three-season sunrooms feel even more like outdoor living spaces. They are often used in outdoor spaces where they require extra maintenance. This maintenance often includes putting them inside when it rains or constantly taking the cushions on and off. However, in a three-season sunroom, you can enjoy them without the hassle of constantly taking care of them and constantly being cognizant of the weather. Overall, wicker furniture opens up many options to design your three-season sunroom in a unique way. The dark furniture in the picture above looks striking with the woods behind it!
Ready to add a three-season sunroom to your home?
A three-season sunroom opens up the opportunity to unleash your creativity and decorate a beautiful space. Our products offer many options for customization: we offer four different shades of windows, two different types of screens, and five different colors of frames. Are you ready to let your inner interior designer run wild? Click here for your free estimate on a PorchPros three-season sunroom!